Wedding Loan Interest Rates
Apply for a wedding loan online with competitive interest rates.
---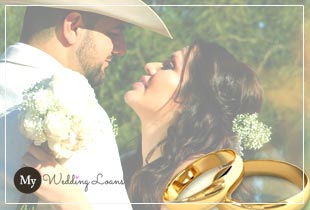 Finance your wedding by applying for a personal loan with fixed monthly payments and fair interest rates. My Wedding Loans provides access to cash loans with fixed rates - starting from 6.99% APR - and flexible loan payment terms of up to 5 years.
You can apply for a wedding loan up to $40,000 which you can use to pay for any wedding related costs. At the time of your loan application's approval, you can expect to have the money in your checking account in as little as 2 business days.
With My Wedding Loans, you can check your interest rate before accepting the loan offer. There's no hard inquiry to your credit report and it's free to check! Start today and see what financial options could be open to you and your fiance!
I'm ready to apply