Frequently Asked Questions
Get answers to common questions about wedding loans and financing.
---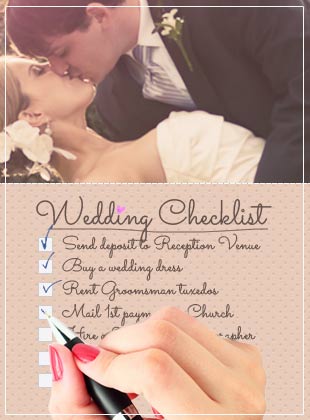 When can I expect money to be transferred into my checking account?

You can expect money to be transferred into your checking account within 2 to 3 business days of approval, not including bank holidays.

How can a personal loan improve my credit score?

When you take out a loan and repay it on time, financial providers consider you creditworthy. You've proven you're reliable to repay another loan, in turn, potentially raising your credit score!

I have good credit, but my fiance has bad credit. Should I apply for a wedding loan?

Yes. Since you're credit score is higher, you'll be more likely to be offered a lower interest rate and monthly payment. However, it's important to help improve your fiance's credit score, because the lower credit score could hurt future joint loans. If you can, try and help them pay off any existing debts on time, which may boost their credit score.

Will my fiance's credit score affect me after marriage?

You and your spouse will continue to manage your own credit history and credit score after marriage. You each take credit out in your name, independently. However, if you apply for a joint loan, like a mortgage, personal loan, or joint credit card, each party's credit history can directly affect the rate.

My spouse and I received around $5,000 in wedding gifts. Can I repay my loan early with the cash?

Yes, you can repay your personal loan early without being penalized. My Wedding Loans rewards financially responsible borrowers! Also, paying off your loan early will save you money on interest!

We don't have much money so it's a big issue for us. Is $3,000 enough to borrow for a wedding?

Yes! You don't have to have a huge wedding in an expensive venue with a sit down dinner at a fancy restaurant. For $3,000, you can easily afford a dress, rings, marriage license, catering, and a wedding photographer.

What is the benefit of applying for wedding financing online?

The advantage of applying for wedding financing online is that you can use these unsecured loans at your own discretion to pay for any wedding related expenses. You can apply online at anytime from any location.